Welcome to the website of St Mary of Charity - the parish church of Faversham

Thank you for visiting this website. We hope that you will be able to find all of the information you need.
St Mary of Charity has a diverse, interesting and lively congregation who gather regularly not only to worship but also to support and care for each other and our beautiful church - the largest parish church in Kent.
Please come and visit St Mary of Charity if you are in Faversham - it holds many surprises and we'd be happy to see you!
Information for visitors and those wishing to attend services may be found on the links on the right. There are more pages in this site than tabs appearing on this front page, once you are 'inside' the site you will be able to see them all! If you wish to visit for a specific reason on a particular date, please contact the Parish Administrator or Churchwardens who will ensure that you will be able to access the church. Church closures are shown on the 'News and Events' tab.
If you are planning a visit as a guide with a group, please contact the administrator in advance to ensure that your visit does not clash with any other activities. When visiting, please ensure that you close the door behind you on entering and leaving.
During 2012, St Mary of Charity was in an interregnum which meant that our Priest-in-Charge (our Vicar) left and the church was being run by our curate (Rev James Pettit, now at St Michael's in Sittingbourne) and the Churchwardens. In the meantime, we had to find another person to fill this role. This was an exciting time for us!
Our new Priest-in-charge, Rev Simon Rowlands was Licensed and Installed on Tuesday, 12 February 2013 by Bishop Trevor Willmott, the Bishop of Dover in Canterbury. However, Simon spent six months this summer 'on loan' to the Territorial Army. You can see an open letter from him below:
17 September 2013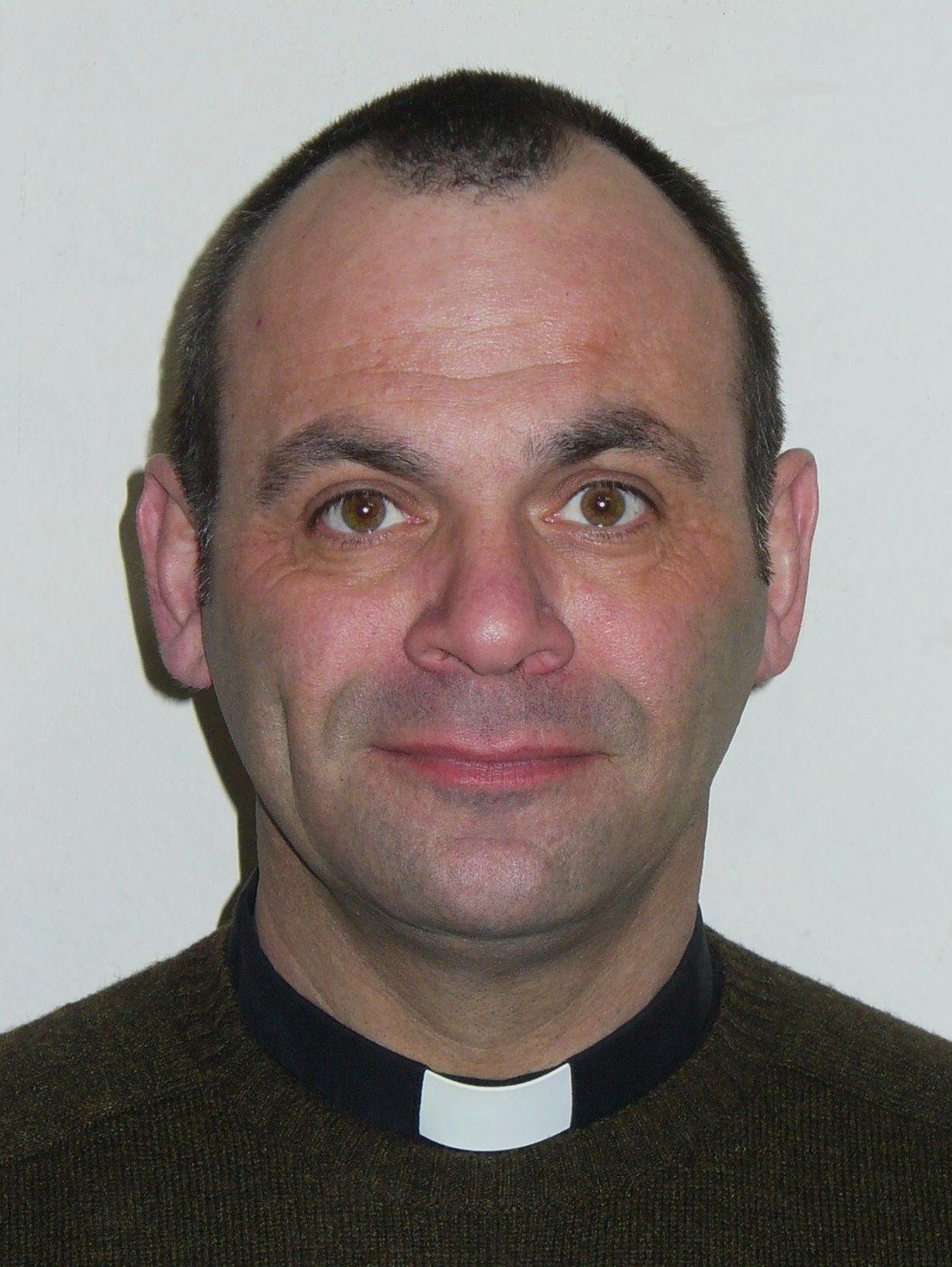 Chaplain in Combat

"I was over 30 when I gave up being a Highways Engineer and took Holy Orders. I have now been a vicar for 14 years, currently serving the ministry in Faversham, Kent. However, to be far more accurate Iím not actually in Faversham. I am presently in Camp Bastion, Helmand, Afghanistan

The reason for this current location is that I am a Reservist Army Chaplain. Prior to deploying to Afghanistan I completed all the required training, but the greatest amount of time I had ever spent away from my wonderful family was two weeks. However, these short stints away did include trips to Cyprus and the USA. It wasnít all bad!

When in the UK I am chaplain to 3 PWRR (Princess of Walesís Royal Regiment). The regiment has deployed a great deal previously and now with my own tour to Afghanistan I am in a stronger position to provide pastoral support to soldiers back home. Back home I am on call to provide counsel and guidance to any of the soldiers in the South East of England in need. There is a regular chaplain, but the footprint they have to cover is so large that it can only be achieved by the integrated support that comes from the Army Reserve Chaplaincy.

I am now in Afghanistan. It is a different world, with a different community and different respons

ibilities although the job that I do is essentially the same. I am chaplain at the hospital in Bastion. I minister directly to that community; not only the patients, but also the staff of this first-class establishment.